Recently for a client project we were tasked with producing an image gallery to showcase the client's Spring/Summer and Autumn/Winter Collections.
One idea we came up with was a gallery that displayed the next and previous images in the same browser window partly to aid navigation for the user, partly to entice further viewing of the Collection images.
Although the client did not choose this method – we went through three major revisions on this project – it was an interesting way to display images and we thought we should share the methodology.
We've created a page that showcases the image gallery. Soon, we'll post a short tutorial on TXP Tips with further information on how this was put together with the jQuery Cycle plugin.
Credit goes to the talented James Muspratt from whom we got the idea for this gallery.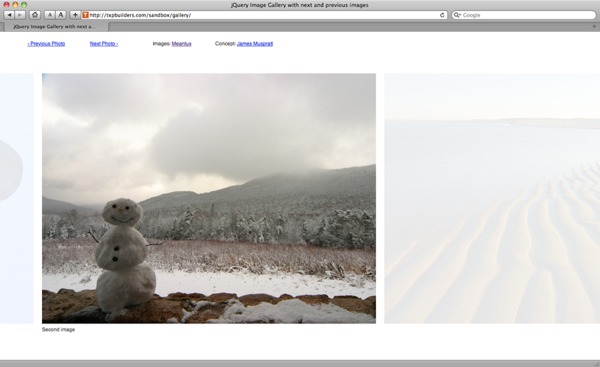 15 August 2010, 15:47 · Jonathan Stubbs
Back to the blog